Luxury transportation services
Limo Service Bloomington, IN
The fantastic scholar city of Bloomington, Indiana, is one of the most magical destinations in this state. Being a secure and enjoyable city in Indiana creates a wonderful atmosphere for your special events. Once you arrive at the Indianapolis International Airport, you will feel a blast of emotions! You will love to discover places like Monroe County Airport, Hoosier National Forest, Monroe Lake, and the Eskenazi Museum of Art. Feel the vibes from this incredible place and immerse yourself in an unforgettable journey!
If you decide to come and ride an exciting adventure, our party buses, limousine rentals, and shuttle buses will be ready for your next trip and special event. Our entire fleet has been equipped to solve all the transportation needs on the road. So, you will get fun all the time! Besides, this Bloomington limo rental was thought to hold small groups and large groups. Cool! Visit different places with our different options for an extraordinary Indiana limo trip!
Experience the best group transportation service in Bloomington, Indiana
It doesn't matter if you have arrived at the Indianapolis Airport without any plan for your group! We have a wide range of transportation options for you to get the best service all around. Our customers can trust that their special occasion will be inside the perfect vehicle! All the specific needs will be covered with our modern amenities, including DVD players, complimentary refreshments, and an elegant touch. Your next bachelor parties, bachelorette parties, concerts, sporting events, and any other special day will be full of entertainment and love. The best part is that you will enjoy being with your closest friends and family simultaneously in the same place!
We assure you that our number one priority is to provide an excellent limo service in Bloomington, IN. We have worked hard for many years to reach the current experience and professional service. Our Bloomington party bus service is ideal for those who want to have fun on wheels close to their loved ones. If you are planning a field trip to the nearby cities, our charter bus rental will leave you speechless. For airport transportation, bridal party, or wedding limo service, our luxury sedans and SUV limousine services are the best way to make obeisance to your important dates. Leave the party organization in our good hands!
Ask for a free quote from our reservation specialists!
If you have chosen our motor coaches, please let us know! Our lovely team will be happy to bring you a hand in selecting a luxury limousine service for your journeys. Give us a call for a faster resolution; we love to get a reply from our clients! If you prefer, fill out the contact form, giving detailed information about your trip. We suggest starting this process with time because it is relevant to check for availability. Besides, our professional chauffeurs need to know the specific requirements on the road. This is why our Bloomington limo and car service is a superb company!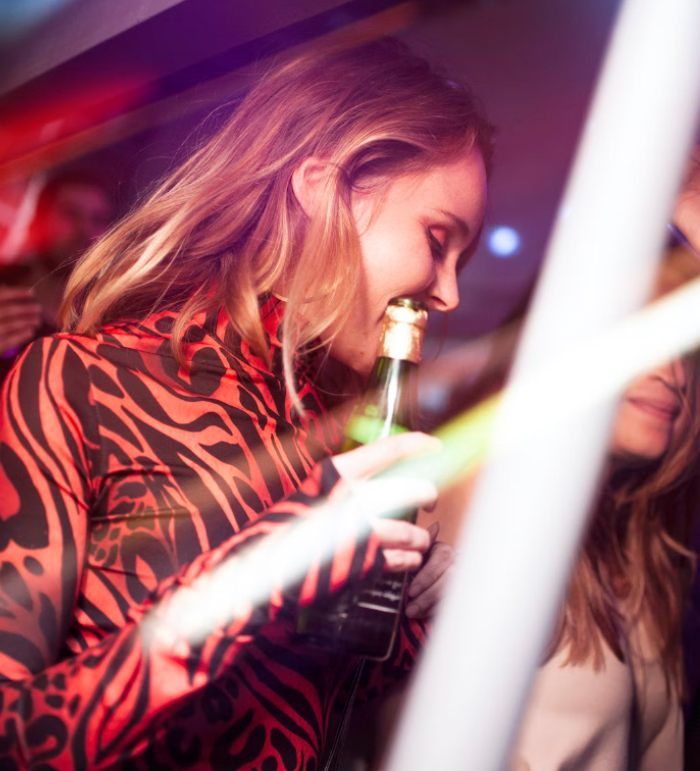 For all special events
Get an affordable price with our Limo Service Bloomington
Choosing our party buses, charter buses, and limousines means receiving reasonably priced car service. Our limo service used to be one of the most budget-friendly because we prefer to give everybody the opportunity to experience a luxury party bus rental! A final limo bus cost depends on the number of hours inside the limo services, the amount of people you invite, the final destination, and the event date. Some special events are celebrated in cheaper or more expensive seasons. Regardless you travel close to smaller or larger groups, this Limo Service Bloomington will stay with open arms for you!
Find a limo
Celebrate your big day with our top-notch limo buses!
Arrive home safely with our party bus and car service! Also, avoid searching for a parking spot and a hectic trip under our highly trained chauffeurs' care. Our limo bus fleet is one way to add adventurous sensations to your special events even more if you decide on a wedding or prom limo! This Party Bus Bloomington rental is one of the favorites due to the modernity and classy you will feel once you are inside. Increase the vibes beyond your guests with our booming sound systems, the latest flat-screen TVs, wet bars, dance poles, and wooden floors. In one way or another, like Blondie's song, any of our party bus services are the perfect solution for any of your fancy parties!
Our Bloomington limo rentals will always be a pleasure to be part of your important dates! And it will be an honor to share memorable moments with your loved ones. Remember to contact us whenever you feel ready to ride inside our luxury vehicles! Feel free to ask for a one-way or round journey to explore the region better. Any of your dreamy trips will be a reality with our party bus and limo rentals in Bloomington, IN! Hope to have you on our wheels and keep sharing the road close to you and your people.